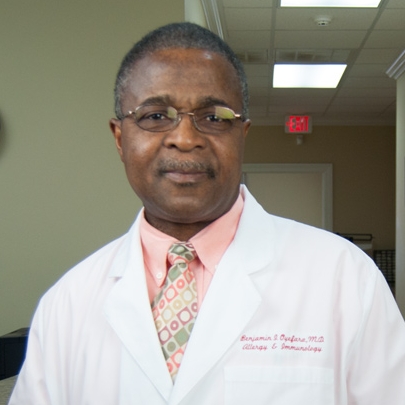 "Asthma & Allergy Center has had a business relationship with DCI since July 2003. Prior to that time, our revenue collection, through a different billing agency, was around forty percent. In 2003, however, our gross collection rose above ninety percent and has stayed up very high since then. My office manager and I, together with Mr. Ronald Davidson and the key staff members from DCI hold monthly sessions where we review the account receivables with a view to resolving all outstanding issues. Such meetings have been very beneficial. In addition to billing, Ronnie helps with installation and maintenance of our EHR.
Over the years, Ronnie has really impressed me as a very honest gentleman with a keen sense of responsibility and excellent leadership skills. He is very approachable and he is always ready to help. Since a leader sets the tone in business, it is not surprising that the office manager and all the members of staff at DCI are very pleasant to work with.
All in all, we have had an excellent working relationship with DCI and I sincerely recommend the company to any medical business that needs their services."
Benjamin I. Oyefara, M.D. - President and Medical DirectorAsthma and Allergy Center